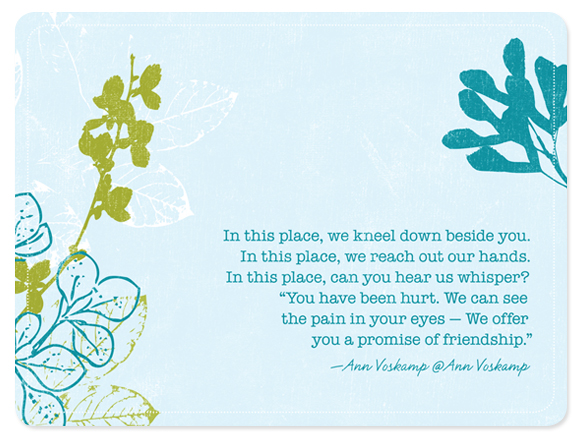 Hope this finds you well.
Just thought I would share this beautiful banner from in[courage] post this week.
Then this verse to get us thinking:
You can develop a healthy, robust community that lives right with God and enjoy its results only if you do the hard work of getting along with each other, treating each other with dignity and honor. ~James 3:18, MSG (emphasis by author of the post).
And here are my feelings...
A true Friendship can be more than having fun together. It can heal deep wounds and can warm a frozen soul. Reach out for yours today.